Sophee says:  "I'm investigating this gray Easter Bunny in our cat tree -- wearing a mask like our hooman -- to fight Covid-19!  I don't know about your house but we're sure enough fighting it here.  Everything that comes in our house gets sprayed & sanitized.  It's a big hassle but our hooman reminds us:  'We gotta do this.  We're in this together & we WILL be in this together for however long it takes.'"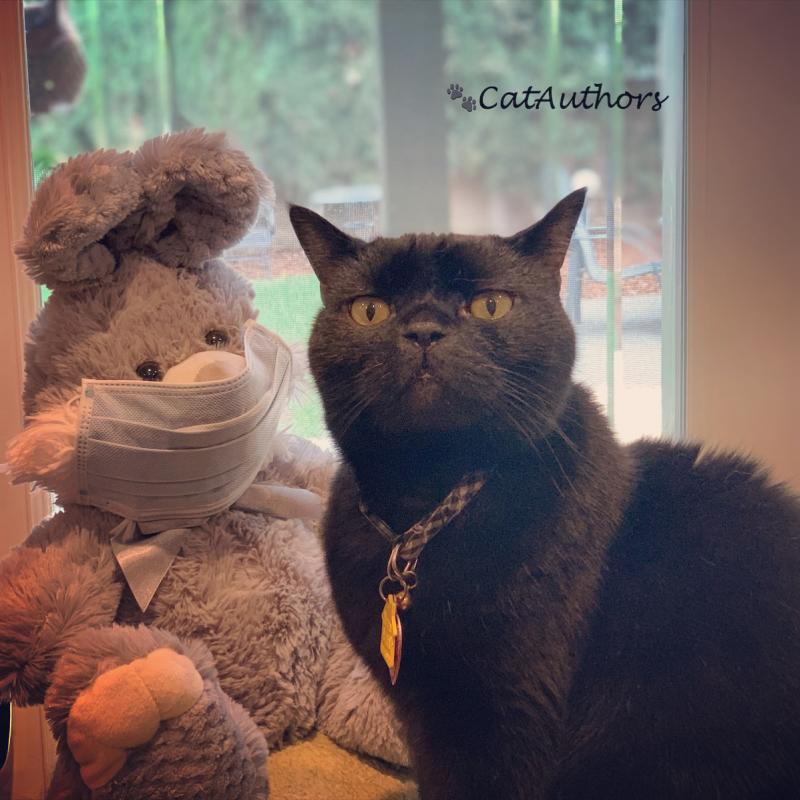 Inkee-Bear: "Know what I'm sniffing for? Covid-19! Our hooman's been home trying to keep out that Covid-19.  As you can see, I'm on watch for it.  If I smell it or see it, it's curtains for Covid!  Our Hooman says that you should look to your furry friends to make you smile.  We're her furry friends & trust me, we make her smile.  Well, most of the time."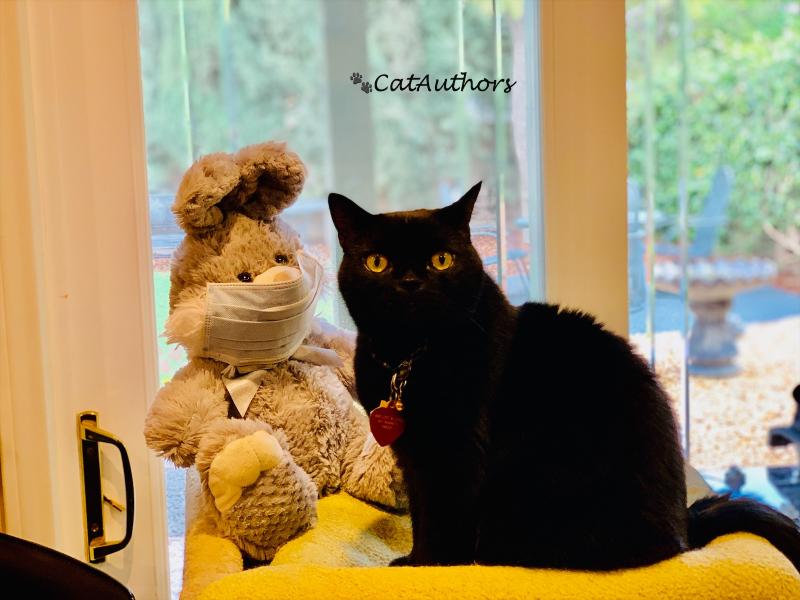 Inkee-Bear says:  "Happy Easter & be safe, stay home! Remember, when you're out & about, wear your mask. My hooman's mask protects you from getting the virus.  Your mask protects my hooman from getting the virus. Remember, all of us pets need our hoomans."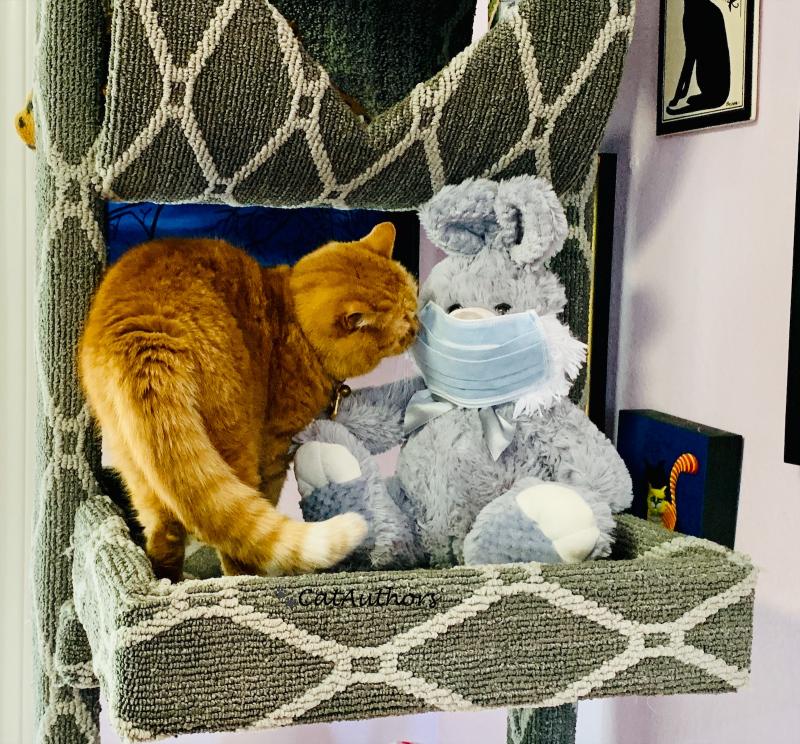 Gracee says:  "This gray Easter Bunny is perched in my cat tree!  Our hooman says he's wearing a mask to remind all hoomans to wear one when they go out -- to fight this Covid-19 thing.  She says, 'No matter who we are, where we live, what our gender or what our species, we have to take care of each other.'  And, in our house, we do."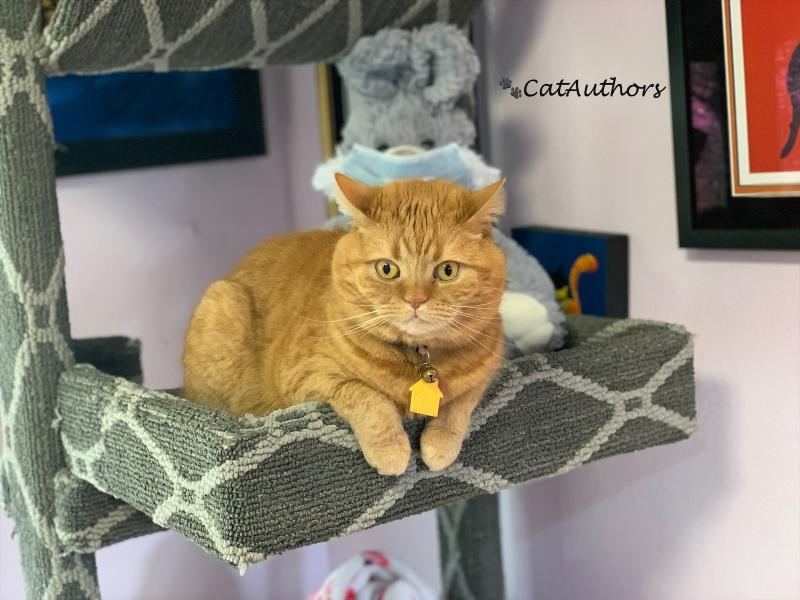 Gracee says:  "Happy Easter to all!  Remember, if you go out, you gotta' wear not just your mask but put those gloves on your paws too!  You're important to us!"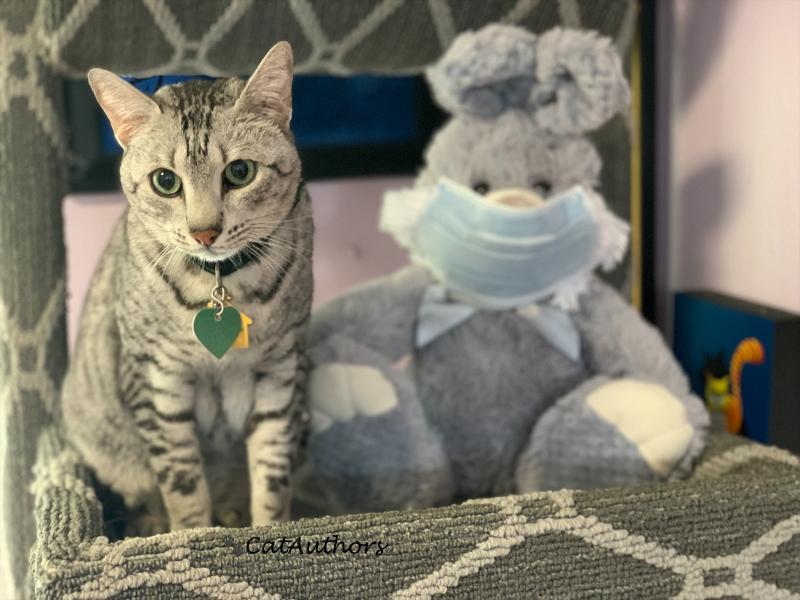 Spirit says:  "At first I thought it was the Easter Bunny Bandit perched in our cat tree. But it's just the Easter Bunny setting an example for our hoomans.  So, if you go out, be like a bandit, arm yourself with your mask & gloves!  We only worry about you 'cause we care about you.  So take care on this special day & every day thereafter."