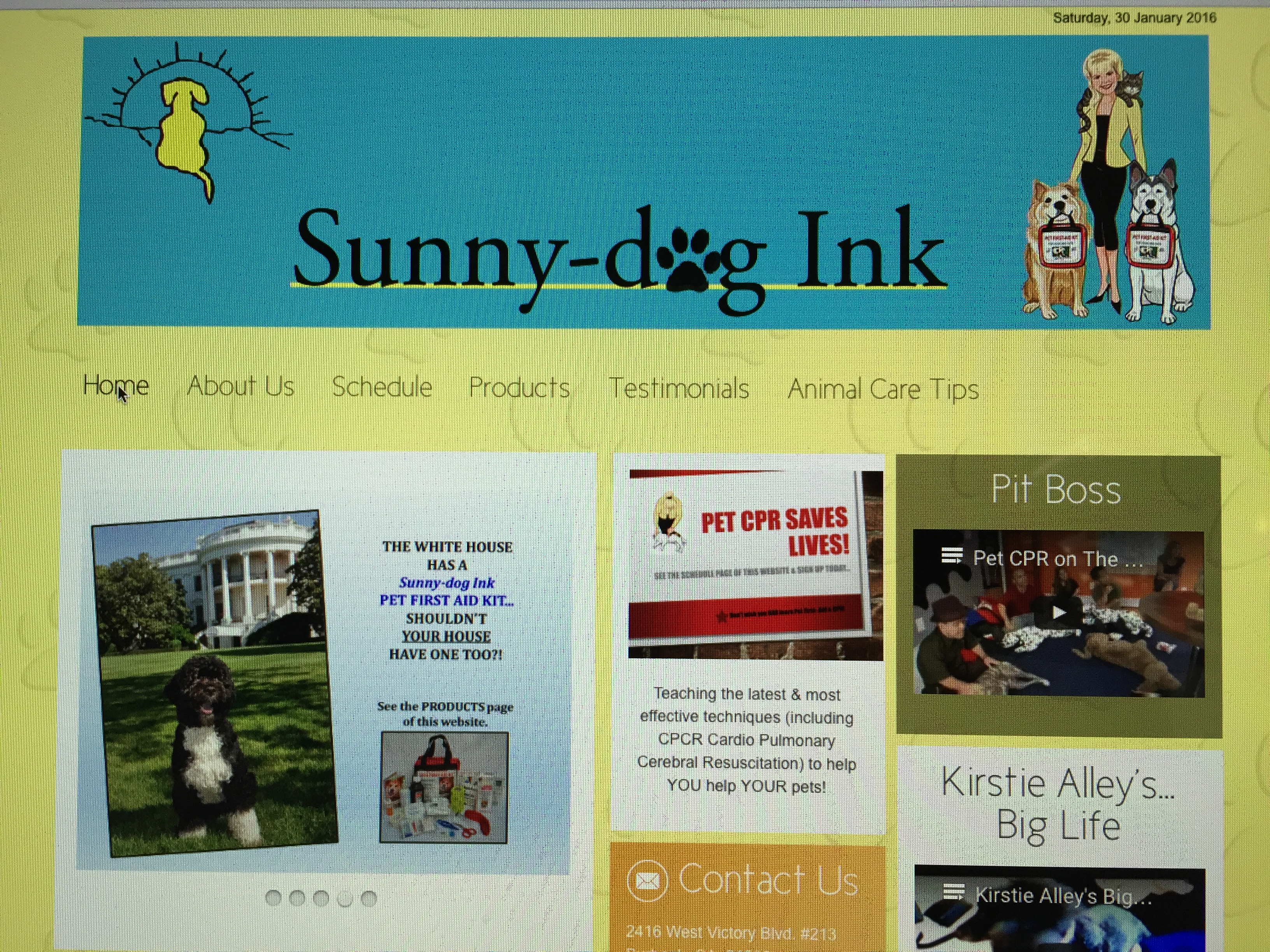 We are cat and pet caretakers extraordinaire.  Our pets depend on us to feed, help, play and love them.  Would you panic if you didn't know what to do in a medical emergency if one of the following happens to your pet?
Breaks his leg
Bleeds profusely
Stops breathing
Collapses inside or outside your house
Becomes suddenly, violently ill 
One eye closes and will not open
            Yes, I would panic and have done so.  I did not know what to do and it was midnight.  The only thing I knew how to do was to put my little orange Gracee (then a kitten) in her carrier and drive like Mario Andretti to a 24-hour emergency vet hospital.  Fortunately, I knew the location of such a hospital so I didn't have to fumble around trying to find one.  What should I have done before I drove like a mad woman to the vet hospital?  Could I have done anything at home that would have made a difference in terms of pain,  swelling, stopping the bleeding or fluid leaking, etc.?
            I didn't and still don't know the answers to those questions.  So, when I met Denise Fleck of Sunny-dog Ink, we connected because we both love animals.  After talking with her and looking at her website, I wanted to learn some of what she knows and what she can teach me.  So, I am attending one of her classes.  Her class is a 5 hour PET FIRST-AID & CPCR CLASS (not a typo, protocol changed to Cardio Pulmonary Cerebral Resuscitation) that she developed. Her class features hands-on life-saving skills on animal mannequins.  In this week's related post, Inkee-Bear is surprised that his Meowmuh (me) wants to learn more about taking care of them (the Cat Authors).  An inveterate researcher myself, I always want to learn more about cats and other animals.  The more I know, the more confident and competent I'll feel as their caretaker.
Denise is a long time rescue volunteer and animal response team member.  She developed training for eight national organizations.  She assisted Homeland Security with their K9 Border Patrol First-Aid Program and has developed her own line of Pet First-Aid Kits.  Denise emphasizes:  "Once you have the knowledge, you must have the tools for the job.  Precious time is often wasted when we race around looking for bandages and other needed items."   Denise is the Career Technical Education Animal Care Instructor for the Burbank (California) Unified School District.
Denise is an award winning author and writer.  Some of her books include the following:
"Don't Judge A Book by its Cover" (an illustrated children's book)
"Start off on the Right Paw" 
"Rescue Critters' Pet First Aid 4 Kids"
"Quickfind Books Pet Care Series" (www.quickfindbooks.com)
"The Autumn Years of Your Pet:  Make Those Senior Years Golden"
She also wrote the 'Pet First-Aid' section for Animal Behavioral College's textbooks for groomers, dog trainers and veterinary technicians.  She has written for publications including Dog Fancy, Cat Fancy, Dogs USA, Raw Instincts, Dog Sport, Dog Days in LA, Natural Dog and the Pet Press.
A film school graduate, Denise worked for ten years at Paramount Pictures.  In June 2016, Denise will be a featured speaker at the Cat Writer's Association Conference.  She has made numerous television and radio appearances (including our local KTLA News Station)
Denise became interested in learning animal life-saving skills when her own Yellow Labrador (affectionately known as "The Sunny-dog") ruptured discs in her spine and became immobile.  The story has a happy ending.  Sunny bounced back from surgery and other difficulties to remain the happy, loyal and refrigerator-opening companion of Denise and her husband.  Per Denise:  "Sunny's misfortune compelled me to learn whatever I could should I again face a difficult situation with a dog or other animal.  Through volunteering at rescues and disaster training, I've encountered situations that continue to test, and hopefully improve, my skills."
Information for this article was obtained from Denise Fleck and her website:  denise@sunnydogink.com.  Incidentally, her website is fun and informative.